dgtl fmnsm online residency
Moesha 13 » Website Takeover
1: »
FR 17/7 » Existing. Becoming.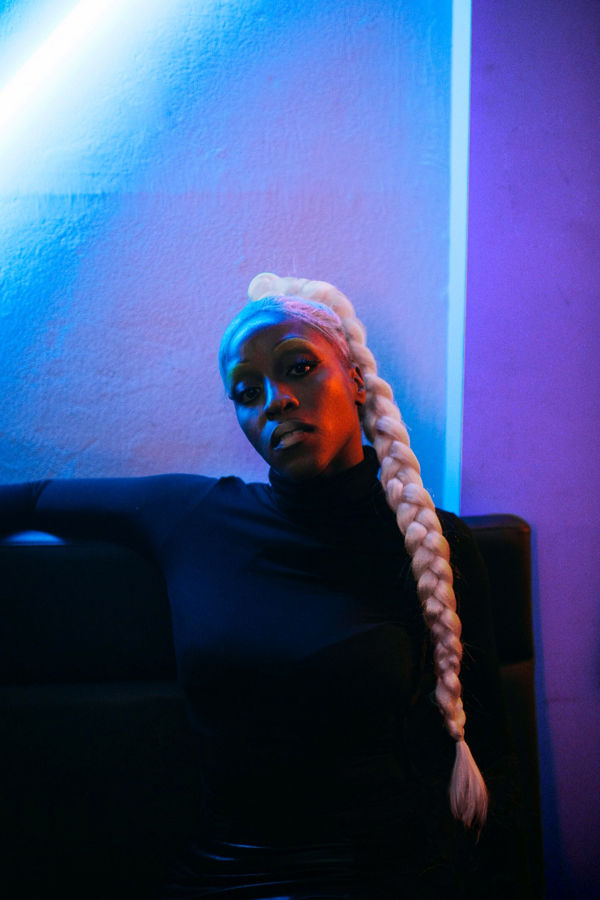 Moesha 13
soundcloud.com/moesha13officiel
@moesha13_officiel
facebook.com/moesha13officiel/
The dgtl fmnsm online residency programme will be concluded by French rapper, producer, DJ and curator Moesha 13, who is an artist and curator of malian origin based in Marseille. She was unanimously selected as artist of the year 2020 on SHAPE Platform.

Moesha 13 creates unique experimental soundscapes with her mix of French hip-hop, hardcore and reggaetón. Her artistic work is characterized by activism and performance, decolonial and feminist practices. As part of her first residency, Moesha 13 will present a new work. She often includes sound documentation and captured material. Social politics intersect with her artistic output. Her hybrid club tracks intertwine deconstruction and a wide range of styles including: rap, gadjicore, trash metal, techno, and more, culminating in a musical aesthetic that is playful and creates a decolonial and queer stage for new soundscapes as well as persona.

With performances at Boiler Room, Berghain, CTM Festival, Creepee Teepee, 3 HD and NYEGE NYEGE and as a dancer in the Hakke Show (United Hardcore Against Racism & Fascism) she already takes part in the international club scene.

After a project collaboration in South Korea she enriched her musical practice during her residency in Uganda.

The music of Moesha 13 has been released on Balance Club Culture, Ashida Park, Nyege Nyege Tapes and Skxrr Recordz.